Delivering tomorrows packages today

Delivering tomorrows packages today
Scroll Down
Welcome to Xample Logistics
Working closely with Europe's largest palletised delivery network, Palletways, we ensure your pallets are delivered proficiently and with care. Since 2003, Xample Logistics have been providing the UK and Europe with excellent palletised distribution services and solutions. Customer service is at the heart of what we do, our highly dedicated staff work hard to make sure your pallets are delivered on time, every time with minimum hassle. Our innovative solutions enable us to keep customers updated on when and where their delivery is at every step of its journey – giving them peace of mind.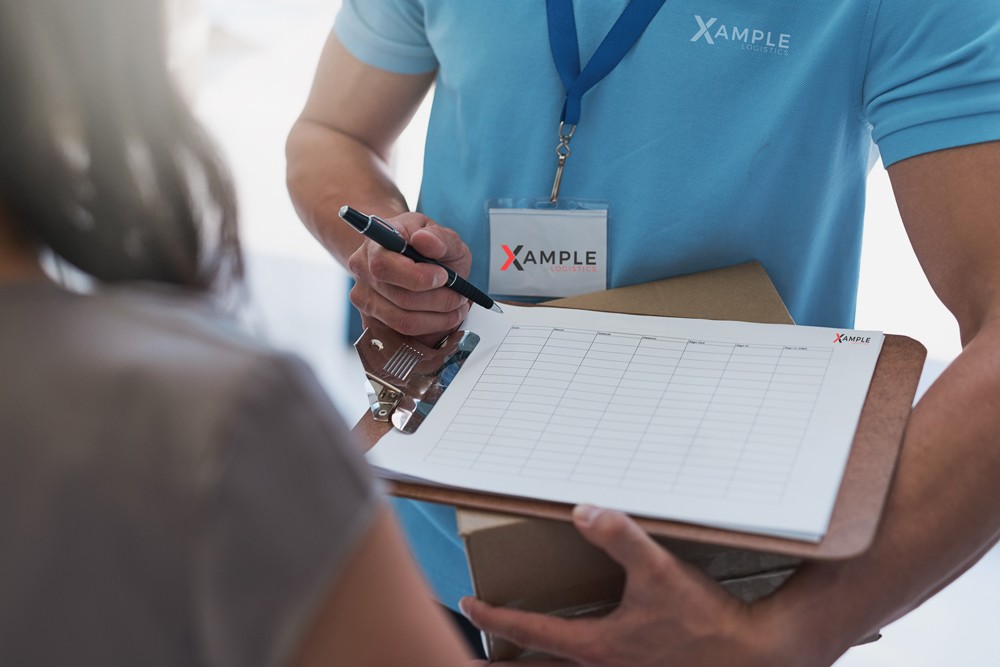 WHY US?
We deliver a fast, reliable and tailored service. Our services are supported by industry leading technology to suit your business, we guarantee your pallets are in safe hands.
18 Years of Industry Experience
Market-leading Technology
A Member of Palletways
Winner of 'Logistics Company of the Year 2017
Fors Accreditied 2017
Our Services
We provide a wide range of valuable services to fit your delivery needs.
Eta

A two-hour time notification system, providing customers and consumers with accurate delivery times.

Track & Trace

Offering customers total visibility when it comes to their pallet delivery journey.

Evening Delivery

Provide your customers with more delivery choices with our industry-first Evening Delivery window from 5pm to 9pm.

Next Day Delivery

Pallets are processed for delivery for the following day.

Warehousing

We provide a secure warehouse facility and help with inventory management, order and pick & pack.

Premium and Economy Delivery services

We deliver your pallets quickly with our fast track service. With the economy option, your pallets are delivered with care between 3 to 7 days.
About Us
We're an award-winning delivery service with 18 years' experience behind us. We're proud to be a member of Palletways, Europe's largest palletised freight network. We strive to deliver excellent customer service and the latest innovative technology helps us deliver on time, every time.
Read More
Palletways Member
We are a member of Palletways, Europe's largest and fastest growing palletised delivery network.
Read More
Latest News
All the latest news from us.
A big win for Xample Logistics at the FTA Awards 2018

Liverpool based company, Xample Logistics, were delighted to be awarded 'The Best Logistics Company' at the FTA Logistics Awards…

Read More

Our brand new website!

We're excited to announce our brand new website! Have a look around and let us know what you think!

Read More

Get your free quote now!

To get a competitive, no obligation quotation please complete our online form and someone will get back to you…

Read More
View All News
Why People Choose Us
"We have dealt with Xample Logistics for a number of years now and found the level of service to be exceptional"

John Smith

"Xample Logistics always offer a competitive, friendly and reliable service, and we would not hesitate in recommending them to any business"

Jane Doe
Contact Us
See our contact/FAQ options below
Call us anytime during office hours.
8am to 5:30pm Mon - Sat
01564 123 4567